Have you found yourself in Washington DC with your team, looking for an exciting way to explore the famous city and its rich history?  Try out the National Mall Scavenger Hunt!
Are you looking for a fun and unique way to experience Washington DC with your team? Social Scavenger presents a location based game custom to the world famous National Mall. Connect your team and discover American Heritage in a new way. Visit monuments and memorials, unlock secret challenges, and complete a wide variety of missions for all skill sets. See how much your team knows about American heritage, and prove you have what it takes to make it to the top of the leaderboard!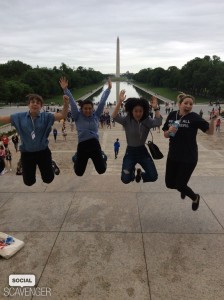 We have created a custom game tailored to the National Mall, designed to supply you and your team with an exciting and alternative way to see all the highlights Washington has to offer. You will be provided with a fun and unique Scavenger Hunt that will help your team bond and foster a little fun competition. Let the games begin!
How it works
Through our mobile app you can access your location based game and race around the National Mall with your team. Get ready to embark on fun and challenging missions to test all members of your team. Whether you are on a business trip, conference, or just find yourselves in Washington DC, this scavenger hunt is the perfect way to explore Americas Capital city.
Our app is simple to use,  all you need is your team and a smart phone! Let the app do the rest. During the game spy on other teams and track your standings through our Live streaming and the real-time leaderboard features.
We also provide you and  your team with photos and videos after the hunt is complete. With the option to have us create an amazing after video to relive all the excitement from the hunt, at your post game celebrations.
Challenges
We have crafted unique and customizable challenges to ensure your group has the best scavenger hunt experience. Challenge types include, Stickers, Photos, Videos, Trivia, QR Codes and more. We also have a variety of game options to choose from, and the ability to customize them. It's Your hunt, so tell us what you and your business is all about. We would love to help customize aspects of the game to be tailored to your group.  Let us know, we've got you covered!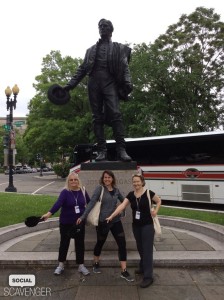 For more information:
Ready to book your National Mall Scavenger Hunt?
Contact us at info@socialscavenger.com