YOUR TEAM HAS 59 MINUTES TO WORK THROUGH 35 CHALLENGES….or else!  Or else… well, your team probably won't win the ultimate indoor team building adventure.  Win or lose your group will have a great team building adventure with this latest Whodunnit game from Social Scavenger.
But wait – who kidnapped YOUR Boss is the better question!  This game can be fully customized to swap in 5 Suspects from your company, the Kidnapped (could it be you?) and of course challenges that reflect your company. Certain challenges in the story are ready to be customized to your group – ranging from trivia and photo / video challenges, that focus on goals, culture or just plain facts.  Your game producer can make your game as personalized as you want.
CUSTOM SUSPECT CARDS: In the game you work through challenges presented from 5 suspects who eventually give you a clue. We can design these…based on your team or company!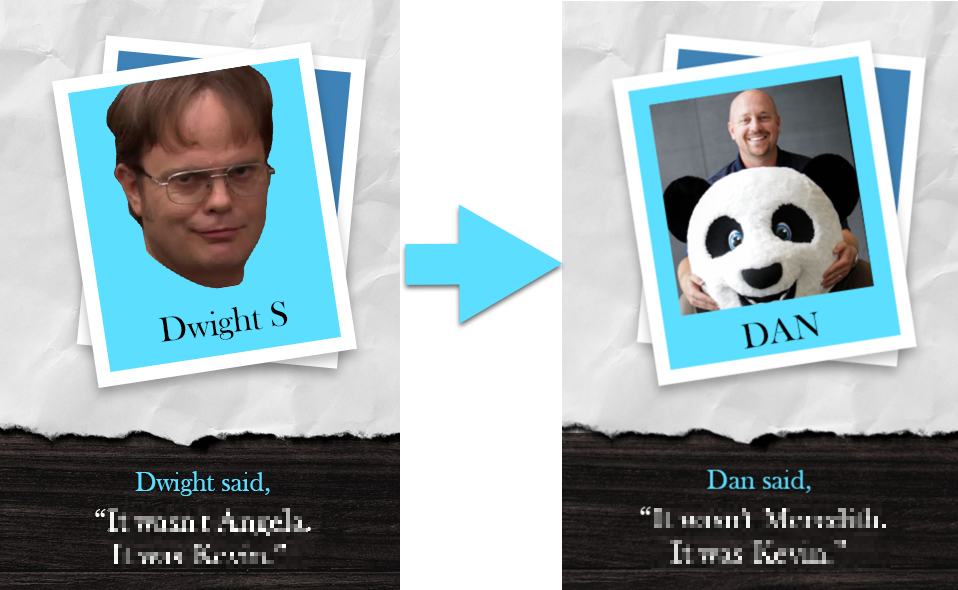 Who Kidnapped the Boss is a great indoor team building game that can be played at the office or on location (retreat, meetings, conferences or just outside the office). The game is set to 60 minutes but can be adjusted for both your location and time available – if you need to squeeze it into a shorter 45 minute version for example.
All you need to play is our award winning app, a team and some creativity.  Get in touch to learn more and to book your next game.
BOOK YOUR GAME TODAY
LEARN MORE