… Because Augmented Reality (Stickers) are easier than it sounds.
So what is Augmented Reality? It is a live direct or indirect view of a physical, real-world environment whose elements are augmented by computer-generated sensory input such as sound, video, graphics or GPS data. But Social Scavenger has simplified it down to easy-to-upload images that will transfer onto your smartphone when you open up the app- and we've even given it a much simpler name, Stickers! You can implement Stickers into your challenges by taking graphics as floating (or standstill) images in photos. This is great if you want a branded watermark or to include a frame to spruce up boring pictures. We covered in a previous blog post on Augmented Reality where you can educate yourself with other Sticker challenges you can include in your game.
How can Stickers be useful for my Experiential Campaign?
There are multiple uses for Stickers than just looking pretty. This challenge allows you to add just about any graphic to your challenge, but did you know you can also add text? When users check out their photo after they take it with the built-in camera, your Sticker image will contain all the graphics and any text you want to convey to your audience (educate them, tell them a story, go over fine print, whatever!) An easy breezy way to communicate with your fans without too much bombardment. Your users will be already looking at your photo, so you can be assured they will be checking out your branding in the image as well.
Use Stickers for Informational purposes:
Released a new product into the market? Have a cool idea you want to share with the world? This is a great challenge feature to introduce information to your users. An opportunity to send your users to explore your local city for landmarks or hidden gems. Send them off on an adventure! This has informational value to promote positivity from your brand throughout your community. Start the challenge by opening up the camera and snap snazzy shots with your custom branded Sticker alongside it.

Use Stickers for Educational purposes:
Get with the times! Incorporate this feature during school excursions, historical trips, or simply anywhere you want to educate your audience. Stickers are great for every age of the spectrum- from children, to big guys at office conferences. Why bore your users with mundane tour guides reciting facts and information from a piece of paper? Stickers lets users enlighten themselves by satisfying a challenge. Planning a class trip to the zoo? Let users find animals on their own with mobile hints and take pictures through our mobile camera. You can customize your Stickers to contain facts and characteristics about the animal. You can make learning fun!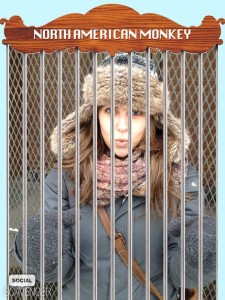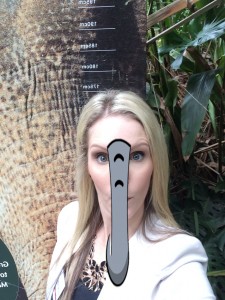 Integrating Stickers into your Brand vs. regular branding:
Add graphics of your product so players can become acquainted with the brand characteristics. When users familiarize themselves with your brand, it becomes the stepping stones to lifelong loyal customers. One of our Clients, used Stickers to let their fans pose silly with products. Images can funny or educational with a watermark at the bottom or surrounding Sticker. The end result? Successful internal and external connections with others and functional user generated content. Create a game around this challenge, who can get the most creative and score the most points?
Using Stickers for Promoting events:
A fun way to engage with fans during halftime. Let fans release their passion with your team logo and more involved with the sport event. Using team colours and mascots fuels the user's craving for meaning interaction and the ignition towards mass fan-mania.
Get started with Stickers to Drive In Results
Letting your users become involved in your brand story. Stickers are a one step solution to pre-mark your brand into content that users have already generated. The more users become aware and connected to your brand, the more likely they are to choose it on the shelf or on the streets. The more they engage in the fun and interactive ways with your brand, the more likely they are to share it on social media- and beyond. How's that for effective marketing? Interested in learning how you can get started in adding Augmented Reality challenges to your mobile game? Check out our next blog post.
Use Stickers to Create Content that Fans will Share
Over 500 million photos shared through social media and 800 million active users, you can only imagine how many of these users are involved with your brand. Newsflash, people want to share their successes and their experience-comprehensive photos. Where else than the most fast-paced, most instant method of sharing? Through social media, of course. Go above and beyond just a regular photo, with a souped up Sticker. Now that's some shareable content for fans and for your brand. And that's only the first stage. There are a million and one ways to utilize this content; brand Campaigns, contests, branding, signage- the possibilities are endless!