Your company is unique. You have your own point of view, your own diverse team, a specific mission and a culture all of your own. That's what makes you so great! At Social Scavenger, we want to help you create engaging activities that bring that to life.
"80% of employees felt more engaged when their work was consistent with the core value and mission of their organization". – IBM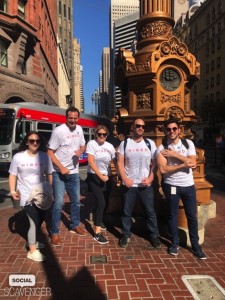 Playing the same out-of-the box game as everybody else doesn't make for a memorable day. But, visiting places around your city that are significant to you and your team, learning about the history and mission statement of your company or discovering something new about your co-workers will make your game all the more engaging!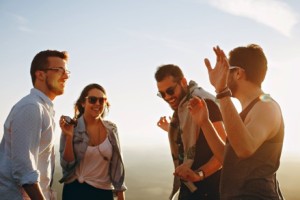 So, by popular demand from our customers, Social Scavenger is excited to announce that we are releasing a new suite of customization options within our app. These options will help you tailor your game to suit your specific needs and help make your event even more special.
Customize Your Challenges & Trivia
When a game is built custom – just for you and your team – you'll get so much more out of your day. We can help you design trivia challenges that incorporate your company history. You can find out that Linda from accounting knows how to floss (we mean the dance, not the dental care component).  You can even take a walk down memory lane and visit your company's very first office space. Your team can take some time to reflect on where you've come from and how much you've grown!

Customize The Look & Feel of the App with Your Company Branding
Right within the Social Scavenger app, we have built in the ability to customize the look of the app interface. What does that mean? It means, you can incorporate your company's logo, colors and fonts right into our existing app without having to invest in creating your own. Save your time and money for after-party food & drinks!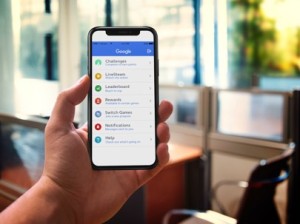 Don't you want to be the office hero?