Want to spice up your afternoons in the boardroom?
Why not start with a quick 15 minute breakout session of some team building and friendly competition in the office…. We promise you're employees will be begging you for meetings all year long!
Choose to race around your office uncovering clues and puzzles while working together to solve problems and complete activities or "escape" right from your own desk in any office or conference room! Every game is unique and tailored just for you.
Here are some different types of challenges you can choose to include in your game!
How long would it take you to figure out this expression?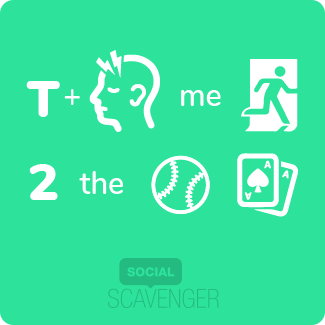 …. How about adding some riddles to the mix?
The day after the day after tomorrow is 4 days before Monday. What day is it today?
Enough with the brain teasers, where are those fun team building challenges I mentioned earlier??
Challenge: Film one of your team members successfully completing the Water Bottle Challenge (i.e. flip a water bottle and have it land upright).
Rules: The bottle should be only partially filled. Hold it by the neck and flip it in the air rotating back towards the person throwing. Then stick the landing!
Challenge: Create a human pyramid with everyone on your team!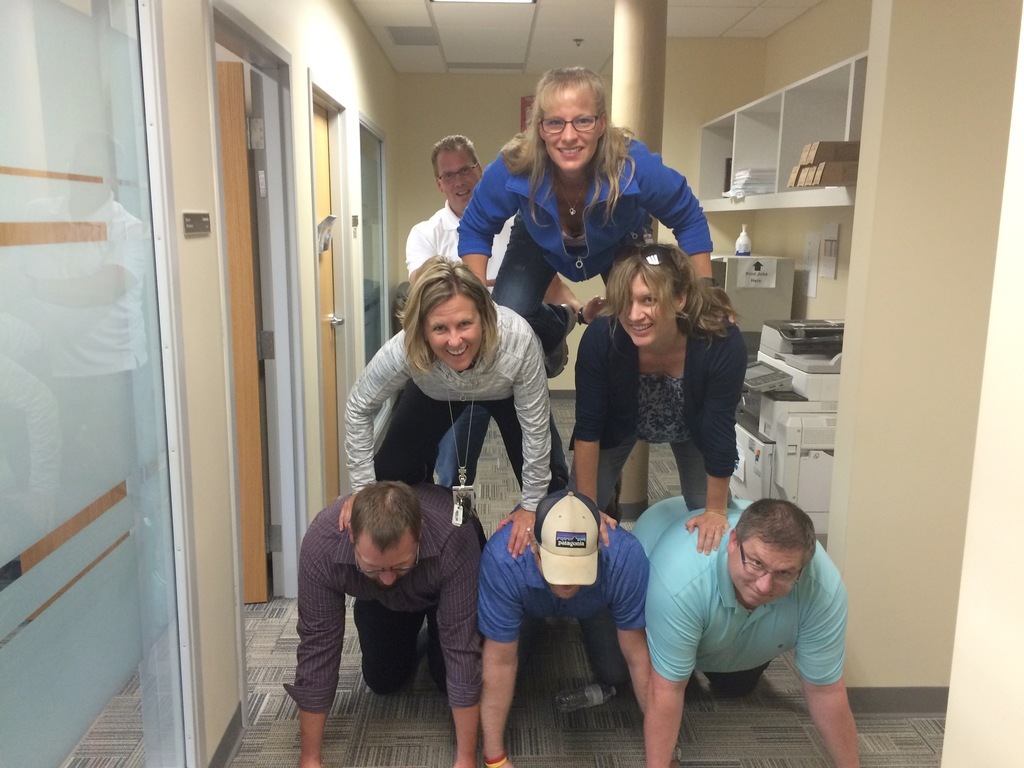 Mix up the famous "Escape Room" ideas with your next team building event and see the fun and competition shine! But, it doesn't have to end there… have your players work to uncover a hidden code throughout the game which can later be used at your after party! Teams will have a chance to crack the code and WIN what's in the box!
Whether it's a quick meeting breakout session, a day at a conference, an office retreat, holiday party or simply a day at the office … We will be sure to make it a rich opportunity for communication, strategy and bonding!
"The group really enjoyed the social interaction and the competitiveness.  I accomplished what I set out to do, which was getting my team together to work on problem solving."
AVENTICS Corporation, Vice President of Sales
Contact us for more detail and to receive a quote!