We've been getting a lot of requests for Stickers, so for a limited time Social Scavenger is coming at you with some freebies to kick off 2015!  This round we're featuring Stickers full of face enhancements. Jazz up plain portraits, and simple selfies with these swanky Stickers- and shine like that inner rock star.
$99 Sticker Packs

Free

Sample Packs- for a Limited Time!

Take a look through each pack, and you're sure to discover a new hairstyle for you, a full set of ears, and some new shades to go along with it! It's a neat way to jazz up any photo, or generate some laughs. Challenge your boss, your sponsors, your friends or your fans to get more involved with your game. We welcome you to download a pack (or two, or three!) and use them in your next Sticker challenge. So bust out that selfie stick, set your challenges up in the social scavenger app, and snap away!

Click below to redirect yourself to a Sticker Pack: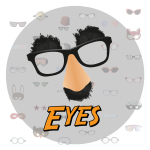 How do I set these up again?
Now if you're unsure what to do with your Sticker Pack, read over our post on how to upload Stickers and use Stickers in your scavenger challenges!
Be sure to also check out the benefits of included Augmented Reality Sticker challenges in your mobile game, and how it can add another level of interactivity to your mobile game.
Custom Sticker Packs
We can also build you custom Stickers for any event or game you have coming up. If you can dream it, we can make it! From celebrities crashing your next even to your bosses head floating by drone like Get in touch with us and let us know how we can make your dreams come true.