More and more brands are tapping into the mobile world. Call us Captain Obvious, but mobile technology is establishing itself as norm in modern interaction. In fact, there are more people in the world who have access to cellphones than toilets. 6 billion people with cellphones- to throw numbers at you. Brands crave more than just signage; why not interact one-on-one with your audience through a medium they're already familiar with?
But are you stumped on how you can leverage mobile technology for your next brand campaign? Something more than just another boring phone check in (yawn.)
Social Scavenger has 6, yes 6, different kinds of ammo to challenge your audience: Photo, Video, Text, Augmented Reality, Trivia, and QR Code. Not only that, once you start mixing in, lets's say, one of the GPA location unlocking options, you can turn those 6 different challenges into some location-based fun. So how can you attract attention to your brand through the use of mobile technology?
Six Unique Mobile Ideas To Use For Your Brand Campaign To Generate Buzz
1. Product Hunting in the City: Launching your Product
Just launched your product on shelves to the public? Cool. Now does anybody know it's there? Gathering users in street teams to complete in a scavenger hunt is a new fun way for users to discover your product. These following challenge types in particular have shown to appeal to a product exposure campaign:
Have Users Scan Custom Branded QR Codes:
Marry the digital and real world by introducing your product online and inviting users to become physically exposed to it. Challenge your users to tangibly experience your product by scanning the code with their smartphone. Not only can you use this option for users to become familiarized with your product, but with the Social Scavenger app, you can also use this to unlock the next challenge in your game.
Be silly with Augmented Reality:
Augmented Reality is a fun factor that allows your users to get creative with personalized images of your product and brand. Offer prizes like coupons, discounts or samples that fuels the incentive to win for the most wackiest photo.
Test Users with Trivia:
While Trivia stumps users on facts of your brand, it also encourages users to self-enlighten themselves for those tricky unknown answers. More Google searches? Yes please.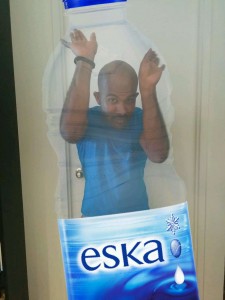 Recent Example: If you're interested in how a campaign utilized these particular features, you can read more on how one of our Clients, ESKA, launched a product campaign in the city through the success of QR Codes.
2. Outdoor Events and Sponsorship Activation
An opportunity to reach out to eager visitors, families, and those who are already involved in the community. But how do you reach out to an audience during their downtime? Stand out amongst all the posters, banners, booths and flags through a deeper level of engagement, through a mobile channel. One that will be completely yours and personalized by your brand. What are some ways you can engage with your audience through mobile at outdoor events?:
Challenge Users with a Fun Quiz:
A trivia challenge with questions that pertains to your brand. Who will place first on the leaderboard, Uncle Jim? Let users scavenge around for answers to your head-scratching questions.
Personalized Augmented Reality Photos and Videos:
Guaranteed to keep all duck-face supporters occupied for hours. Let users relive and share memories of their experience at your outdoor event through social media. With the GPS feature, they can also share their whereabouts with others who are curious about the event. Sharing is caring after all. Show attendees that your brand's presence, and that you care about getting to know them- all the while keeping them entertained. Talk about killing a whole telephone line of birds with one stone.
Recent Example: One Client made use of Mobile Sponsorship Activation? Grab some popcorn and read how Scotiabank's Free Outdoor Movies used Social Scavenger for their mobile integration.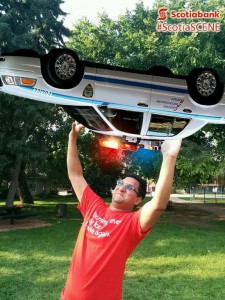 3. Mobile Stadium Engagement at Sporting Events with Fans
When I say engagement, you say Social Scavenger! Engagement? Social Scavenger! Engagement? Social Scavenger! There's something electrical about the spark of true fans rooting for their team. Mobile engagement is the perfect outlet for users to harness this undeniable passion. Control and track the level of engagement, and reach out to fans with the craziest energy:
Photo Challenges:
Who can take the most die-hard fan pic? Challenge your fans to the most wildest lengths they would go for their beloved team. Let them share photos across Facebook and Instagram for the most likes on photos, watermarked with your brand logo.
Encourage Users with Expressive Text:
Who can write the best poem, rap song, or sonnet to confess their love for the team. Put all the lyrical geniuses' rhyme against the grind, and maybe it could even be played during halftime?
Augmented Reality Photos:
Get interactive with brand merchandise! Let people put on your gear and strut their stuff. Creative content that they will want to share through social media, and in return, golden user generated content that can be used for marketing. Let your logo shine featuring streaming widgets that will drive fans back to your website and external platforms. Give your fans an opportunity to show their dedication and involvement with their team. Not to mention mobile engagement can be crucial in gaining insight of your fans, and attaining soft numbers on useful demographic.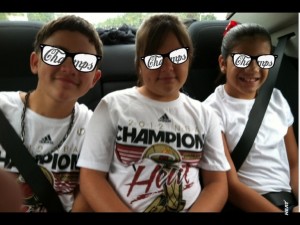 Recent Example: Take a look at how another Client took advantage of utilizing the energy of its fans through a slam dunking mobile roll-out.
4. Hijacking Engagement at a Convention
Convention and conferences are packed with potential fans of your product to stand out. A modern day brand interaction challenge will engrain your products and keep users talking. Capture their interest through unique and personalized activities geared towards them.
Stand Out Augmented Reality:
Let users pose with brand products that they can takeaway from the convention. Having silly frames can be a great icebreaker for the unfamiliar to become friends. Allow them to share these great photos and receive likes through their social network and through yours.
Quenching QR Codes:
Conferences may sometimes demand sitting down all day. Oh those poor blood restricted legs! Placing QR Codes throughout your venue to find and scan, is a great way for users to get their blood flowing and minds stimulated. An integrated mobile campaign will result in a smooth impacting campaign. With consistent brand awareness weaved throughout your whole conference will ensure that your product will not be forgotten. Creating specific brand challenges each day will encourage fans to come back and participate.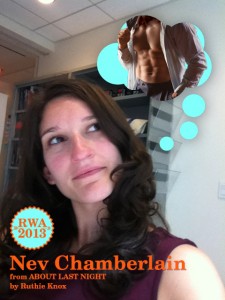 5. Collaboration Video Challenges: Team Building
Team chemistry and team dynamic is critical in growing a great company and retaining your best employees. Leveraging the Social Scavenger app to create a unique team building challenge will ensue in better productivity and wicked environment to work in. Highlight the strengths of each individual employee through stimulating challenges and the support of a collaborative team. Challenge based activities are a great way for teams to form together and works towards an end goal. And there's nothing wrong with a little benign competitiveness, right? Recognize the team who scored the highest points with an end-of-the-day recap.
Coaxing QR Codes:
Another great feature about the Social Scavenger app is that you can allocate time frames. Hide QR Codes throughout the office or throughout the city and see which team can collectively get there the fastest! Let them bask in their success with a commemorative photo that can be shared across the game's public Live Stream or your brand's social media. You can also use the Communication Blast in your admin feature to announce accomplishments, or set new rules for your users.
Create Engaging Video:
What's the best part about a video challenge? Watching them obviously. Anoint a director, a cameraman, a few brave actors and get shooting! Social Scavenger's Video feature shoots up to 15 seconds, so you don't have to worry if you're camera shy. Use the app to open up the built-in video capturing device and get your De Niro on. With Social Scavenger, team building can coexist across the nation- continents even. Since challenges will be executed through mobile, every branch from each end of the ocean can participate through one united platform. Thus reduces the limitations of everyone having to be physically together in order for team bonding to happen (that's right Alaska, you can join in on the fun too.)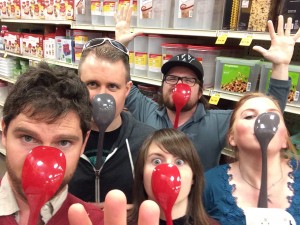 6. GPS Unlocking: Discovery Games
How about a mobile campaign where it's all about being at the right place at the right time? With a GPS tracking feature embedded into each app, allows you to have an element of mobile interactivity in your brand campaign. Users can turn on the GPS on their smartphone to physically check-in to certain landmarks. This is great if you want people at particular checkpoints or to unlock the next challenge when they reach the desired location.
Quiet QR Codes:
What kind of GPS unlocking game would this be without QR Codes joining in on the party? Unique QR Codes can be simply printed off and hidden wherever you please. Challenge your users to where codes are hidden to complete the challenge. A great way to involve on the ground sponsors or businesses, if fun hide-and-go-seek is your thing.
Priceless Photo Challenges:
We're a firm believer that a picture is worth a thousand words. If your campaign is about always being on the move, pictures are key in visually documenting the next destination point. Let your users unleash the amateur photographer inside them.
Captured through Video:
Maybe sometimes a picture just won't do justice. Videos are great if you want your users to speak or show actions in order to fulfill the challenge. How can you prove if the water is actually moving in that picture of the Niagara Falls? A video can. Remember that each Game Challenge has a feature where you can lock a challenge to a certain location point. You can find this setting this under Challenges>Edit. This means a challenge cannot be completed until the user is within vicinity of this point.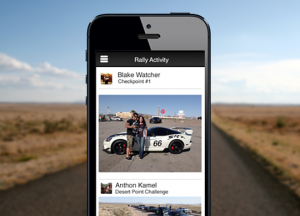 Recent Example: Read about how one of our Clients used GPS in their mobile campaign to hone the idea that sometimes it's more about the journey, not about the endpoint.
The Social Scavenger App has an array of settings to customize each and every game challenge to ensure your campaign completely resonates your brand. You can also read a few of our other blog posts where we cover a handful of these personalizing settings.
Or mosey on over to app.socialscavenger.com if you're already interested in adding an enriching experiential mobile layer to your next brand campaign.